From

The Guardian

:
A is for Activist: why children's books are getting political
Children's literature is seeing a 'seismic shift' in diversity as authors say they want to make sure children of color see themselves represented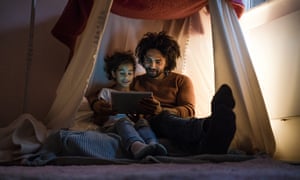 Several years ago, Susan Darraj's 10-year-old daughter came to her with a question: "How come none of these books have Arab or Palestinian girls in them?" she asked.
The answer – that children's chapter book characters are overwhelmingly white – didn't sit well with Darraj, so she decided to change it. Or at least be part of changing it.
"People want to publish books about Arab girls who are dealing with hijab, things like that," Darraj said. "I want to show my characters living normal everyday life."
They're just among the recent ones to draw scrutiny.
Such numbers are particularly problematic in the realm of children's books, where artistic expression lives alongside educational imperative.
"We really want to expose kids to all kinds of people and we also want to make sure that they see themselves represented," Rizik-Baer said.
The importance of that is something she saw firsthand as a bilingual school teacher in East Oakland when her second-grade student, a Mexican American girl, drew a puzzling picture of herself and Rizik-Baer standing under a rainbow.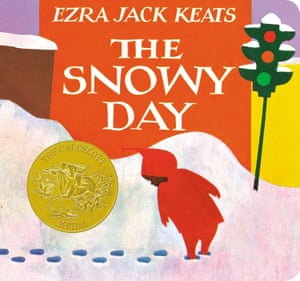 The girl's response – "Because we're smart" – broke her heart and helped change her career trajectory.
"Oh my God," Rizik-Baer recalled thinking. "She needs to see more examples of little girls who look like her who are also seen as being smart."
When it was first published in 1962 it was revolutionary for a little black child to be depicted out in the snow playing like any other. Perhaps in drawing him the author, Ezra Jack Keats, who was born to Polish Jewish immigrants, was also giving shape to his family's dreams of a world free from religious and racial persecution.
Such histories help illuminate the ongoing tensions in the movement, chief among them the literary world's dual mandates to encourage creative expansion beyond the confines of one's own lived experience, and to stop the appropriation of narratives belonging to the underprivileged.
Still, some feel that positioning creativity against representation politics is a false tradeoff.
"No one's advocating for 'never do this'," said Innosanto Nagara, author of the hit alphabet book A is for Activist. "I'm not an absolutist about it. I do believe in creative freedom."
But he also thinks that if you are writing about people who have historically been harmed by dominant groups, your responsibilities to them as an author are great, and require a special level of care and consideration.
"Our choice around who we portray and who becomes the face of a story is how we can help people either be uplifted or erased. In children's books in particular that's true," said Nagara, who is also a graphic designer and illustrates his own books.
There's now a whole spread of children's books responding directly to the political landscape and the phenomenon of Donald Trump.
On Fox News, pundits have decried such advocacy as indoctrination.
"There has been in the last two years just an enormous outpouring of hysteria, vitriol – the same sort of thing that we're seeing in the news, we're seeing coming through children's books," Meghan Gurdon, the Wall Street Journal's children's book critic, told the Fox News host Laura Ingraham in December.
But one person's indoctrination is another's teaching core values. And where that might mean Jesus and the Bible on the right, on the left it more often looks like diversity and inclusion.